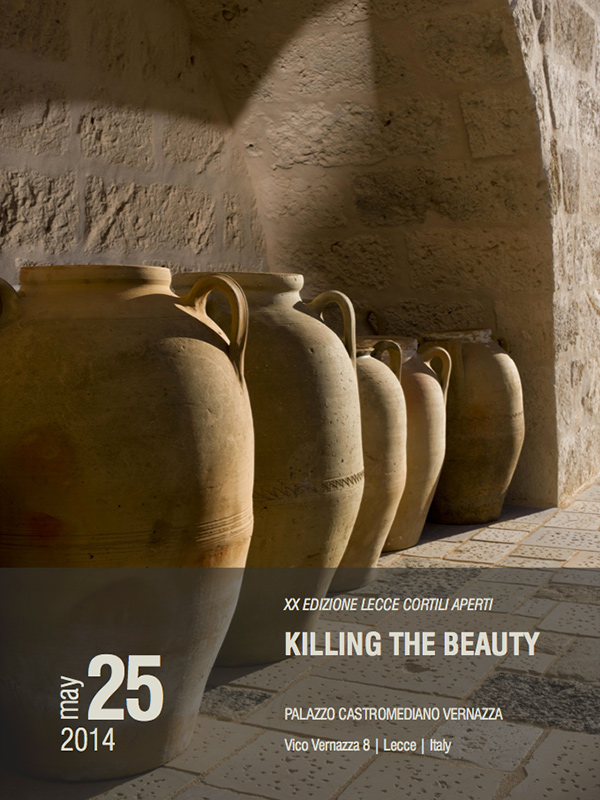 Killing the beauty
Un intraprendente studio di architettura milanese, NCB Architettura, ben lontano da questa terra ma dall'occhio raffinato, nota il Salento, il suo territorio, Lecce, il mare e la gente. E, in modo provocatorio, ne celebra la bellezza, ma anche la cultura e l'artigianato di un territorio che meriterebbe una fama molto più ampia.
Ad omaggiare il nostro territorio da Milano ci pensano Riccardo Emanuele e Samuel Balasso, io darò il mio contributo direttamente dalla mia città.
Scene Mediterranee è il nome del progetto, Killing the beauty è l'installazione che sarà presentata il 25 maggio a Lecce a Palazzo Vernazza, in Vico Vernazza 8, in occasione della manifestazione Lecce Cortili Aperti 2014.
Elisa Costa